Here are some examples of how we have helped a few of our clients to achieve their goals: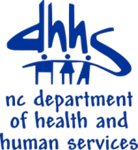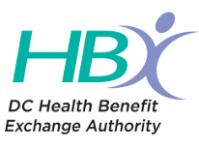 Arkansas Department of Human Services (DHS)
Find out how Arkansas was one of the few states to meet the initial Federal ACA deadline, substantially improve Medicaid enrollment procedures and incorporate "No Touch" processing to maximize efficiency
North Carolina Department of Health & Human Services
Discover how North Carolina's department of Health & Human Services is improving efficiency and saving millions of dollars with the implementation of NC FAST (Families Accessing Services through Technology)
DC Health Benefit Exchange Authority (DC HBX)
Find out how DC has streamlined their process of accepting Medicaid and Qualified Health Plan (QHP) / Unqualified Health Plan (UQHP) Applications and Plan Management to optimize efficiency.

Arkansas Case Study
About Our Client:
The Department of Human Services (DHS) is Arkansas' largest state agency, with more than 7,500 employees working to ensure citizens are healthy, safe and enjoying a high quality of life. Families or individuals facing difficult times will find at least one local DHS office in each of the state's 75 counties.
Arkansans may apply for a vast array of services at their local county office as well as online. Services include ARKids First health insurance for children, the Supplemental Nutrition Assistance Program (SNAP, formerly known as food stamps), Transitional Employment Assistance (TEA) and Medicaid. DHS also pays for 64% of the babies born in Arkansas each year and for the care of 69% of the state's nursing home patients.
Additionally, DHS provides many services for abused, needy and neglected children and for the elderly, as well as services for juveniles, for the blind, and for people with developmental disabilities. The agency also works with a system of community mental health care centers to provide mental health services to nearly 74,000 people each year.
In all, DHS serves more than 1.2 million Arkansans every year. To manage these services and programs efficiently, DHS has 10 divisions and five support offices headquartered in Little Rock in addition to the 85 county offices.
Their Challenge:
Arkansas Department of Human Services (DHS) needed an enterprise-scale, commercial-off-the-shelf (COTS) software framework that could be used to automate the business processes of their divisions and offices. The framework had to have the ability to be leveraged by other State of Arkansas departments and support additional integration capabilities, and had to be configured based on the unique requirements for their Eligibility and Enrollment Framework (EEF) project implementation. The initial scope included design, development and implementation of the following functionality:
Health Care Reform (HCR) Implementation
Modified Adjusted Gross Income (MAGI) Medicaid
Federally Facilitated Exchange Integration
Eligibility and Enrollment
Integration with various external systems including the Medicaid Management Information Systems (MMIS)
Back-Office Benefits Processing
Our Solution:
Using the Cúram platform, eSystems deployed a stable EEF system within five months, allowing Arkansas to be one of the few U.S. states to meet the Federally mandated October 1, 2013 deadline for accepting MAGI Medicaid applications. Since then, the solution has been significantly enhanced by eSystems to provide the following additional functionality and services to the client:
No-touch account transfer process in Cúram
Conditional Verifications & Sophisticated Income Verification automation
No-touch denial for failing to provide verification & electronic verification of Change of Circumstance (CoC)
Enhanced MAGI eligibility determination accuracy
No-touch Ex Parte Renewal process
Cúram HCR – CGIS Integration
Enhancing the OOTB Person Match Functionality
Through the implementation of the IBM Cúram platform, eSystems helped the State of Arkansas to successfully enroll more than 215,000 applicants in the Private Option within EEF's first 18 months in production, and to now serve over 700,000 for Medicaid. The new system is fully CMS-compliant, with a 100% match rate, and fully functional Life Events / Change of Circumstances (CoC) and Renewals / Redeterminations capabilities in production. In addition, the system provides automated "No-Touch Processing" for 55% of new applications, and 80% of renewals / redeterminations.
Additional Benefits / Current Status:
In early 2015, AR DHS ended their contracts with a number of other vendors, and assigned additional responsibilities to eSystems. eSystems was then put in charge of managing the entire end-to-end scope of the project. Because of a number of initiatives that eSystems implemented, eSystems was able to deliver more than a 20% cost savings to Arkansas DHS.  As the scope further expanded in 2016, in addition to Design, Development and Implementation (DDI) responsibilities, eSystems was also given responsibility for Application Maintenance Services (AMS), and Application, Operation & Production Support (AOPS).  eSystems continues to support the state, and our business leads & technical architects routinely participate on the project Technical Review Board (TRB) and the Business Review Board (BRB) to provide guidance to the state on the AR EEF project. Currently, eSystems is considered one of the "Top 10 Vendors" for Arkansas DHS.
Total Arkansas Medicaid expenditures are over $5.5 billion annually to over 880,000 Medicaid assistance recipients. The IBM Cúram-based EEF system is used by approximately 500 users and 400 internal administrators in 86 county offices in 75 counties in the State of Arkansas. Over 550,000 external accounts have been created via the Citizen Portal.
This document contains confidential and proprietary information and is to be distributed, routed or made available solely to authorized persons having a need to know. If you are not an authorized person, you are hereby notified that any review, dissemination or copying of this document, or the information contained herein is prohibited.

North Carolina Case Study
About Our Client:
The North Carolina Department of Health & Human Services (NCDHHS) manages the delivery of health- and human-related services for all North Carolinians, especially their most vulnerable citizens – children, elderly, disabled and low-income families. The Department works closely with healthcare professionals, community leaders and advocacy groups; local, state and federal entities, and many other stakeholders to make this happen..
The Department is divided into 30 divisions and offices. NCDHHS divisions and offices fall under four broad service areas – health, human services, administrative, and support functions. NCDHHS also oversees 14 facilities: developmental centers, neuro-medical treatment centers, psychiatric hospitals, alcohol and drug abuse treatment centers, and two residential programs for children. A $20 billion organization with more than 16,000 employees, NCDHHS protects the health and safety of North Carolina's more than 10 million citizens.
Their Challenge:
Because of the disparity of the legacy systems, they were not well suited to support the growing demands of economic benefits, including child welfare, adult care and aging services, healthcare reform, and related changes in accountability to integrate and share information. The lack of systems integration also meant that redundant entries, or entering the same client data into multiple systems, was necessary since the existing systems did not adequately share data. This was resulting in duplicated work, increased risk of errors, and more time for gathering and entering information.
An automated service was needed to replace 19 different and disparate legacy systems, and free state and county staff from repetitive tasks to allow them to spend more time working directly with customers. Automation of their paper-based processes would also lead to better fiscal and policy control for North Carolina's counties, state government, and the federal government, while allowing workers to better focus their efforts on the complex issues presented by families needing services. The new system would need to serve 100 counties with over 15,000 internal users, over 25,000 providers, and handle approximately 1 billion cases.
Our Solution:
eSystems was engaged as part of the state team to implement "North Carolina Families Accessing Services through Technology", or "NC FAST". NC FAST is a program designed to improve the way social services are administered in North Carolina, enabling case workers to spend less time on administrative tasks and more time assisting families. NC FAST was developed to replace the 19 legacy systems used to deliver social service benefits, including FNS (food stamps), Medicaid, Work First, and child care services. The program was also designed to improve the state's 100 county social service agencies' ability to track cases, share information, and coordinate services to provide more efficient, effective customer service.
The NC FAST program consists of four main components:
Online Verification (OLV) – The OLV module automatically verifies applicant and recipient information across many benefit reporting systems, such as the NC Division of Motor Vehicles, U.S. Social Security Administration, NC Department of Correction, and Employment Security Commission. The module is being used by all 100 counties, and the annual benefit is about $19.8 million annually, based on the time savings from county workers now having a single interface to execute multiple verification data points.
Service Delivery Interface (SDI) – The second of the NC FAST modules, SDI is a data interchange tool that connects state government benefits and reporting systems to various county case management systems. New Hanover County was the first to implement this module, and in the first year, for 7,211 Food and Nutrition Services cases, reported staff time savings of $137,842 for the fiscal year.
Case Management – The Case Management module provides a comprehensive, centralized, and integrated automated system that complies with State and Federal standards, and supports the current and future automation needs of the State's Service Delivery Model for Social Services. This module enables NC DHHS DSS and the 100 county departments to manage and effectively administer the following programs: Child Care, Child Welfare Services, Work First Family Assistance, Work First Employment Services, Food & Nutrition Services, Medicaid, Low Income Energy Assistance & Crisis Intervention, Refugee Assistance, NC Health Choice for Children, Adult & Family Services, and Special Assistance.
Electronic Pre-Assessment Screening Service (ePASS) – ePass is a secure, web-based, self-service tool that allows individuals to screen for potential eligibility for a range of NC DHHS benefits and service programs. This avoids the need for individuals to wait in line if they are not potentially eligible, or have not brought all the required documentation. With full implementation, the data entered by potential recipients can be seamlessly integrated with the eligibility systems to reduce data entry and evidence collection.
Additional Benefits / Current Status:
To minimize risk, deployment is being done in several distinct projects. The first project went live in November, 2012. Over 29 counties have transferred cases into NC FAST, and the new system currently has over 250 million cases. Workers are using the new system to determine needs and assess eligibility, as well as to track cases, share information, and coordinate services across programs. In addition, the state is experiencing better outcomes, with integrated, comprehensive data for evaluating outcomes and ensuring accountability across programs. The scope of the NC FAST project has been expanded to include the federally mandated Affordable Care Act (ACA) requirements for MAGI functionality in the Medicaid programs, and also to build a state-run Health Benefit Exchange (HBE).
This document contains confidential and proprietary information and is to be distributed, routed or made available solely to authorized persons having a need to know. If you are not an authorized person, you are hereby notified that any review, dissemination or copying of this document, or the information contained herein is prohibited.

Washington DC Case Study
About Our Client:
The DC Health Benefit Exchange Authority (HBX) was established to enable individuals and small employers to find affordable and easier-to-understand health insurance, and to assist small employers in purchasing qualified health benefit plans for their employees. The exchange facilitates the purchase of qualified health plans and assists individuals and groups to access programs, premium assistance tax credits and cost-sharing reductions.
HBX was established as a requirement of Section 3 of the Health Benefit Exchange Authority Establishment Act of 2011, effective March 3, 2012 (D.C. Law 19-0094). The mission of the DC Health Benefit Exchange Authority is to implement a health care exchange program in the District of Columbia in accordance with the Patient Protection and Affordable Care Act (PPACA), thereby ensuring access to quality and affordable health care to all DC residents.
Their Challenge:
The District of Columbia needed a web-based, all-purpose portal for health insurance. The vision for the new system was to allow a DC resident to determine whether he or she qualifies for any public insurance plan or a government subsidy to buy a commercial plan, and to buy coverage directly. The exchange had to integrate eligibility and verification systems and services which were housed in separate agencies, including Federal systems hosted by Centers for Medicare & Medicaid Services, the State Department of Human Services, and the State Department of Healthcare Finance. This was needed in order to streamline the process of accepting and determining eligibility for Medicaid and Qualified Health Plan Applications, as well as integrate with an external Plan Management portal. The new system also needed to create automatic electronic verifications, determine eligibility, improve access to case records while maintaining confidentiality, eliminate duplications, standardize the DC HBX desktop computing environment across all units, support insurance needs of small businesses, and provide cost and time savings both at the case and District levels.
A vendor was contracted to develop the new system, built with IBM Cúram and labeled DCAS (District of Columbia Access System), but a subsequent audit of the system by an independent third party revealed several deficiencies. These included a lack of consistent eligibility determination for all QHP applications; the absence of prompt notifications of coverage terminations; non-consistent reconciliation of enrollment information with carriers and HHS; and no documented Standard Operating Policies and Procedures for the decertification of QHPs.
Our Solution:
eSystems was brought in to do an assessment of DCAS, and where necessary, performed an in-depth analysis to get a better understanding of the expected vs. actual performance of the DCAS application and to make recommendations for improvements. Key areas were examined, such as interfaces to external systems, generation of eligibility and recertification notices, DCAS operation and maintenance processes & procedures, code consistency and adherence to IBM's best practices, along with any identified defects and Product Modification Requests (PMRs) submitted to IBM. During the process, we interviewed stakeholders and system users to determine causes of known issues.
We completed the assessment and the reported findings were submitted to the DC HBX. eSystems was commended by DC HBX for the delivery of a detailed quality assessment within a short period of time, and was subsequently chosen to lead the remediation efforts that included:
Implementation of an integrated, single sign-on process between Cúram, Oracle Identity Access Management, and external systems
Automated renewal of Assisted Qualified Health Plan customers
Design & development of federally mandated Renewal and Reverification processes
Customization of the Cúram components such as the Citizen Portal, capturing life events, special enrollments, eligibility applications/submissions, and evidence management and verifications
Development of services that integrate with Federal and State agencies, including Social Security Administration, IRS, Equifax and APC, Dept. of Employment Services, and the legacy Medicaid system
Design and development of eligibility and renewal notices
Integration with a new plan management portal
Manual and automated testing between the new system and Federal / State verification agencies
Updates of existing user training, knowledge transition and desktop procedure documents
Additional Benefits / Current Status:
As of January 8, 2017, there were 298,656 people enrolled through DC Health Link in private health plans or Medicaid (including open enrollment and special enrollment periods (SEPs)). Of these, 177,307 have been determined eligible for Medicaid; 78,432 have been enrolled through the small business marketplace (including Congressional enrollment); and 42,917 have been enrolled in private health plans through the individual and family marketplace.
eSystems is currently engaged in application design, development, and implementation of enhancements to MAGI Medicaid programs, leading and supporting ongoing operations and maintenance. In addition, we continue to be engaged with the district in providing proficient Cúram business and technical expertise in Cúram software version upgrades, production deployment, analysis, change control and management. For the membership years 2016 and 2017, eSystems has attained a success rate of over 90% and over 99%, respectively, in renewing AQHP customers successfully.
This document contains confidential and proprietary information and is to be distributed, routed or made available solely to authorized persons having a need to know. If you are not an authorized person, you are hereby notified that any review, dissemination or copying of this document, or the information contained herein is prohibited.