You can feel confident when eSystems is managing your project. We have a large number of PMP certified staff, along with a well-documented set of PM processes and procedures to ensure our projects are properly monitored. Our project managers are well-versed in the most effective methodologies, such as Agile and Waterfall, along with our own proprietary eManage methodology, and we also specialize in change management. Our team's many years of experience in managing projects has allowed us to standardize and make use of economies of repetition in project executions.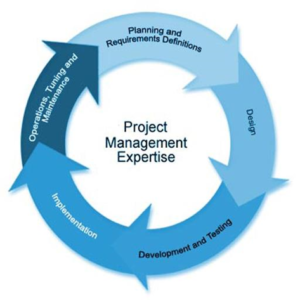 In addition, partnering with the eSystems Project Management team makes sense because:
Our approach is based on Project Management Body of Knowledge (PMBOK), which is recognized and widely accepted as the best way to manage software development projects.
We have a strong Change Management process which helps to ensure on-time, on-budget project initiatives.
eSystems works transparently with our clients on project management, keeping them consistently informed, and we work collaboratively to ensure project success.